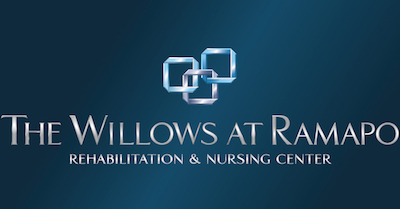 CNA
The Willows at Ramapo Center for Rehabilitation and Nursing is Rockland County's foremost sub acute care and long-term nursing center. Situated on six lush, landscaped acres, The Willows at Ramapo Center for Rehabilitation and Nursing offers the finest in comfort, care and healing. The Rehabilitation Pavilion is the largest sub acute community in the country, offering state of the art rehabilitation seven days a week in a unique spa -like setting.
We are in search of qualified candidates to fill an open C.N.A. positions
Responsibilities
Gives direct care as assigned, i.e. bath, shower, oral hygiene, giving and removing bedpans/urinals, personal grooming and all other hygienic needs.
Cleans and cares for bedside equipment and the resident's environment, occupied and unoccupied beds, bedside tables, dresser, resident's clothing and personal belongings.
Practices safety rules at all time to prevent accidents.
Assist the nurse to maintain continued observation of and provide assistance to residents.
Conduct resident care rounds, visiting each resident at least every one to two hours
Prepare resident's for meals, assist or feeds residents as needed.
Completes all documentation before the end of shift.
Establishes and maintains a rapport with resident's, families, visitors and all levels of staff.
Qualifications/Requirements:
Must have a valid C.N.A certification for state of NY
Experience with long-term care and/or geriatric care is preferred but not limited to.
Well versed with documentation writing
Document patient's progress on weekly progress note in a timely fashion.
Collaborates with all disciplines to provide best patient centered treatment and care.
Exceptional patient service skills and ability to demonstrate clinical excellence
Report to work on time, adhere to scheduled hours and demonstrate professionalism at all times.
Compliance with confidentiality, HIPPA and Federal Residents Rights.
Shift -
Part- Time ( all shifts)
Full-Time ( Evenings & Night shifts)
Ramapo Rehabilitation is an Equal Opportunity Employer