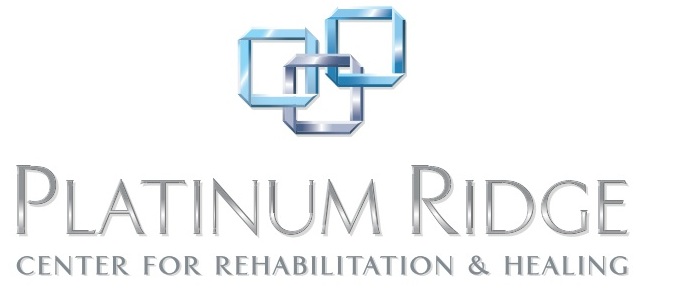 PHYSICAL THERAPY ASSISTANT - PTA
PRN POSITIONS AVAILABLE ONLY!
Platinum Ridge is looking for a talented and hard-working Physical Therapy Assistant - PTA to join our ever-growing rehabilitation team.
Platinum Ridge is a facility with 97 beds and is proud of their state-of-the-art Rehabilitation Gym servicing 20 + short term beds. Our Platinum Ridge team consists of 10+ Therapists spanning 20 years of experience with backgrounds in acute, sub-acute, long term and outpatient settings would provide an excellent setting for learning and growth. Platinum Ridge provides Rehabilitation services 7 days per week.
Duties Include:
The Physical Therapist Assistant is responsible for carrying out best practice treatments under the supervision of the Physical Therapist. The Physical Therapist Assistant will provide treatment by adhering to specific goals developed by the PT. As well, the PTA must provide feedback to the supervising physical therapist via documentation or in any other method required by facility policy.
Please visit us http:// http://platinumridgerehab.com/ and http://careritecenters.com/
Requirements/Qualifications:
Must have graduated from an accredited Physical Therapy Assistant college or university.
Must have a valid professional license and registration for state of PA
Provide comprehensive treatment to patients under supervision of Physical Therapist
Experience with long-term care and/or geriatric care is preferred but not limited to.
Well versed with documentation writing
Document patient's progress on weekly progress note in a timely fashion.
Collaborates with all disciplines to provide best patient centered treatment and care.
Exceptional patient service skills and ability to demonstrate clinical excellence
Report to work on time, adhere to scheduled hours and demonstrate professionalism at all times.
Perform all other duties assigned by Director of Rehabilitation
Compliance with confidentiality, HIPPA and Federal Residents Rights.
Experience with Case Mix Index and PPS scheduling is preferred however not limited to.
Location of Facility:
1050 Broadview Blvd Brackenridge, PA 15104
About Us:
Platinum Ridge Center for Rehabilitation and Healing has a proud tradition of commitment to caring. Our mission is to promote and maintain each individual's highest level of independence and health in an atmosphere of dignity and respect. Our staff adheres to the highest medical practice standards and will develop a care plan to match the unique preferences and needs of each resident. Their un-equated professionalism and superb loving care are the very heart Platinum Ridge Center for Rehabilitation and Healing's commitment to excellence.
Platinum Ridge Center is an Equal Opportunity Employer