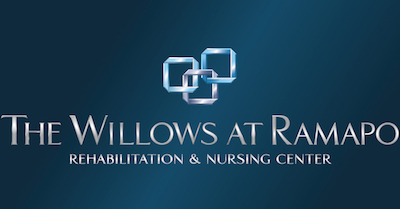 MDS Assessor
The Willows at Ramapo Center for Rehabilitation and Nursing is Rockland County's foremost sub acute care and long-term nursing center. Situated on six lush, landscaped acres, The Willows at Ramapo Center for Rehabilitation and Nursing offers the finest in comfort, care and healing. The Rehabilitation Pavilion is the largest sub acute community in the country, offering state of the art rehabilitation seven days a week in a unique spa -like setting.
We are in search of qualified candidates to fill an open MDS Assessor position we currently have available.
Your efforts and expertise as an MDS Coordinator / RN Assessment Coordinator ensure that our patients receive the care they need and that we have the necessary resources to provide it. In this critical position, which is vital to helping us continue to provide the highest quality healthcare possible, you will have a direct and meaningful impact on the quality of care that our patients receive. Your outcome-focused work will leave you feeling empowered at the end of each day because you'll know you've made a difference in the lives of our patients.

Essential Job Functions
Oversees accurate and thorough completion of the Minimum Data Set (MDS), Care Area Assessments (CAA's) and Care Plans, in accordance with current federal and state regulations and guidelines that govern the process.
Acts as an in-house Case Manager demonstrating detailed knowledge of residents health status, critical thinking skills to develop an appropriate care pathway and timely communication of needed information to the resident, family, other health care professionals and third party payers.
Proactively communicates with Administrator and Director of Nursing to identify regulatory risk, effectiveness of Facility/Community Systems that allow capture of resources provided on the MDS, clinical trends that impacts resident care, and any additional information that has an affect on the clinical and operational outcomes of the Facility/Community.
Utilizes critical thinking skills and collaborates with therapy staff to select the correct reason for assessment and Assessment Reference Date (ARD). Captures the RUG score which reflects the care and services provided.
Demonstrates an understanding of MDS requirements related to varied payers including Medicare, Managed Care and Medicaid.
Ensures timely electronic submission of all Minimum Data Sets to the state data base. Reviews state validation reports and ensures that appropriate follow-up action is taken.
Facilitates the Care Management Process engaging the resident, IDT and family in timely identification and resolution of barriers to discharge resulting in optimal resident outcomes and safe transition to the next care setting.
Directly educates or provides company resources to the IDT members to ensure they are knowledgeable of the RAI process. Provides an overview of the MDS Coordinator and Assessor role to new employees that are involved with the RAI process. Teach and train new or updated RAI or company processes to interdisciplinary team (IDT) members as needed.
Analyzes QI/QM data in conjunction with the Director of Nursing Services to identify trends on a monthly basis.
Responsible for timely and accurate completion of Utilization Review and Triple Check.
Serves on, participates in, and attends various other committees of the Facility/Community (e.g., Quality Assessment and Assurance) as required, and as directed by their supervisor and Administrator.
Qualifications
Registered Nurse or LPN with current, active license in state of practice
Minimum two (2) years of clinical experience in a health care setting
Minimum of one (1) year of experience in a long term care setting
Training program available for RN candidates with demonstrated assessment skills
We Offer:
We offer a competitive salary and benefits package, including 401k and a pleasant working environment.
Hours - Monday - Friday (day hours)
Ramapo Rehabilitation is an Equal Opportunity Employer